Best Gifts For Hamster Owners 2017
It seems that nowadays everyone has a pet. It can be a dog, a cat, a bird etc, but one of the most common pets people love to have is a hamster. If your friends, relatives or loved ones happen to be hamster owner, then it might be a great suggestion for you to give them a hamster-related gifts. So here we have collected some of the best gift ideas for hamster lover that you can give to them.
1. The Hamster Handbook
If your relatives are new to hamster, then this is a perfect book for him or her. The Hamster Handbook is part of the popular series Barron's Pet Handbooks. This book contains all useful information regarding the housing, caring, feeding and so on of hamster given by breeders, veterinarians and pet experts. We believe it is a good book for you to keep your hamster healthy and active.
Buy it now
---
2. Kaytee CritterTrail 2-Level Habitat
The next gift idea for hamster lover is the wonderful Kaytee Critter Trail 2-level Habitat. This is absolutely an ideal gift for anyone who has just bought their first hamster. The habitat has all necessary sessions for the hamster, including a petting zone, exercise wheel, food dish and water bottle. It also possesses a look-out tower, exterior extreme wheel and front access door. Great news is that you can shelter either your hamster or other pets such as mice or gerbils.
Buy it now
---
3. Life Is Better With A Hamster Shirt: Funny Hamsters Gift
Want to let the whole world know that you are petting a hamster? Then this T-shirt is a perfect choice for you, or you can choose it for your friend. This shirt is funny and lovely. It has various size for men, women and even kid, which means you can buy it for a whole family! It is made of different materials, depending on the color choices.
Buy it now
---
4. Kia Soul Hoody Hamster Velcro Buddy Plush Toy
Kia has a nice gift for hamsters owner, which is a souls hoody hamster velcro buddy plush toy featuring KIA logo. It is a cute and soft stuffed hamster that is around 4.5″ tall. You can attached him to the seat belts, back packs, shifters, hand bags thanks to its velcro on the back.
Buy it now
---
5. Hamster Necklace | Hamster Jewellery | Pet Jewellery | Small Pet Jewellery | Hamster Gift Idea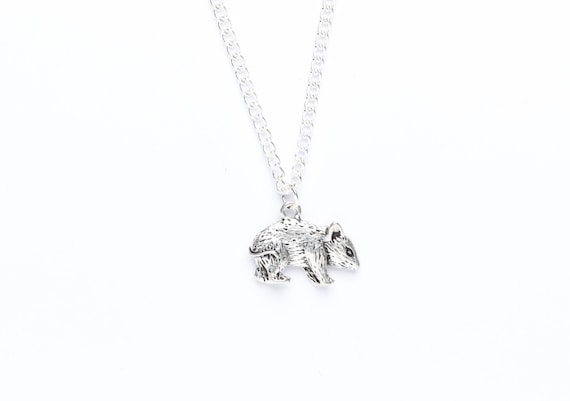 If you are looking for some sophisticated jewelries to go to party or add on casual cloth set, but at the same time showing your love for hamster, we have one option in our gifts for hamster owners 2017 that you will love to have. It is a lovely hamster necklace. It is hand-made and is around 18 inches long with a 2″ extension chain. This necklace is silver-plated and they are offering it with free worldwide shipping.
Buy it now
---
6. KateDy Stuffed Animal Mimicry Talking Mouse Hamster, Recordable Interesting Plush Toys Doll Baby Kids Birthday Gift Xmas Gift
For the gift ideas for hamster lover this Xmas, we are thinking about a little cute stuffed animal from Katedy. First, this stuffed animal is cute and small. It is an ideal gift for little kids because the material is of high quality and is proven safe. The cotton layer is gentle and pleasing, you have to touch it to experience that softness and comfort. This cute hamster can repeat whatever you say to it for 8 seconds. It is powered by a set of 3 AAA batteries.
Buy it now
---
7. Hamster keychain Hamster keyring Hamster jewelry Hamster pendant Pet jewelry Small pet jewellery Pet key chain Pet keyring Hamster gift idea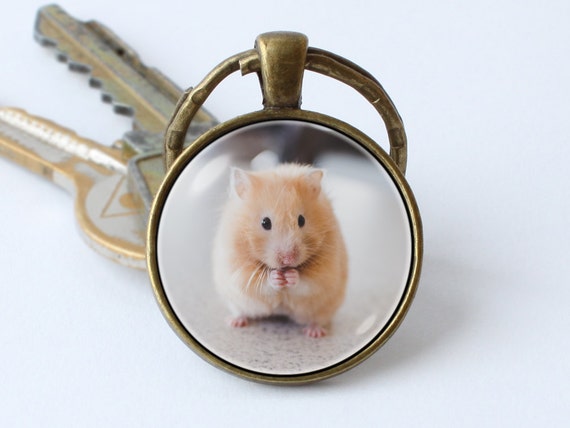 Finding a suitable gift for hamster lover is not an easy job. If you cannot find anything appropriate for an adult, maybe we have a nice suggestion for you – a Hamster key chain/ key ring. They are made of metal base, chain or key ring. The metal color and chain length are adjustable, you can choose what fit you the most. The pendant size is around 1 inch.
Buy it now
---
8. Supreme Tiny Friends Farm Chinchilla Bathing Sand, 52.8 fl. oz.
This is a nice gift for hamster and its owner. The Chinchilla Bathing sand will give hamsters the best massage and keep them entertained for hours. They are made of high quality material and are available in different package choice.
Buy it now
---
9. Rumcent Postcard Set Of 30pcs, Hamster Shape, Ideal For Collectors, School Postcard Exchange Projects, Invitations, Gift
Besides gifts, you can also considering the postcards for hamster lovers. We have a set of 30 picture-sized postcards, which are printed on the 350gsm premium sturdy quality white cardboard. They have 17 different color choices! These postcards are perfect options for collectors, postcard exchanges, gifts or invitation.
Buy it now
---
10. Play 'n' Climb Kit – Hamster & Small Animal Toy
Your friend's hamster will love this toy. Play 'n' Climb Kit is a colorful wooden climbing toy which is glue free and easy to assembly. With this toy, it is no longer difficult to keep your hamster active and healthy. It works for other small animal including mice or gerbil.
Buy it now
---
We hope you can find one suitable gift for you or your friends and relatives in our review Gifts for hamster owners 2017. If you have any question or concern, just let us know by leaving comments below.